AshleyMadison review
back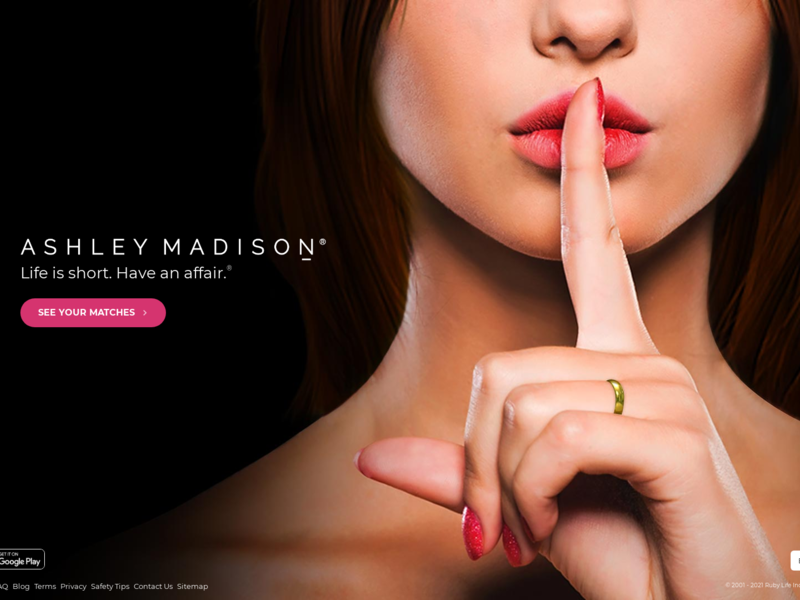 AshleyMadison
The Community Of Ashley Madison Has Declined in Value Since The Hack
Ashley Madison used to advertise what they offered their members which were a simple means to find someone to fuck. The kicker is that these people were married and looking to have a one-time fling and casual hardcore sex experience with a hot stranger. Ashley Madison had several radio and TV ads promoting their services claiming that they are a private and discreet means to cheat on your spouse. However, a major hack occurred and exposed thousands of member's private affairs. It was quite the fiasco and some married men and women were even brought to court by divorce lawyers. That being said, it's highly idiotic to put any of your personal information on this find a fuck site, especially because when the hack did happen, they never compensated or even truly apologized to those people whose lives were ruined.
Get Laid Now On Any Good Hookup Site
There's no need to fret about old news but at the same time, let's not sign up for a site like Ashley Madison when there are hundreds of dating and hookup sites that have made one of their key features security and privacy. These dating sites that ensure that nothing will be leaked (like the secure platform used by Hookup Stop) are a better alternative to find your next fuck. It's less hassle and less worry so you can concentrate on your next sexual rendezvous.
The Ashley Madison site feels fine knowing that plenty of people willing to admit they have gotten laid after joining. An even stranger development is that some people have even met their husband/wife on Ashly Madison which is comical considering their theme.
Bottom Line
Ashley Madison came at a time where media was often trusted and not second-guessed as fake news. Before the hack, it was a thriving community of everyday people from all walks of life looking to release some tension with someone new. After the hack, it shriveled up like a rotten potato. At the same time, several new sites launched vibrant communities filled with like-minded people who want to fuck casually. After a big blow of the hack, it's difficult for many to want to stay with the site and another hack could likely be possible in the future. Good riddance.